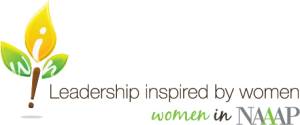 Women in NAAAP (WIN) Mentorship Program
 Information for our 2022 WIN Mentorship Program is below.
Goal
Eligibility
Non Disclosure / Confidentiality Agreement
Mentor & Mentee Signup
Process & Duration
Mentorship Session Guidelines
Frequently Asked Questions (FAQs)
The purpose of the Women in NAAAP (WIN) Mentorship Program is to facilitate relationships among mentors and mentees through one-on-one mentoring sessions and group discussions. Participants will develop personal and professional skills and contribute to the sense of community among NAAAP DC members.

We will kick off the mentorship program in September. We will try to accommodate as many pairings as possible.
---
NAAAP DC members with standing paid membership status
Mentors are required to have at least 3 years of professional experience
At this point, we are prioritizing mentor and mentee applications from female members but will open to allies as needed
---
Non Disclosure / Confidentiality Agreement 
Before applying for the mentorship program, all participants (i.e., both mentors and mentees) must assume positive intent and agree to protect personal and professional information shared in the mentorship sessions. Discussions during the mentorship session should not be shared without the other party's consent and agreement. NAAAP DC mandates acknowledgement and agreement from both mentors and mentees in order to create a safe space for all participants.
---
---
Pairing Process
The WIN committee will review applications and pair mentors and mentees together. Pairing results will be announced prior to the kickoff meeting in September.
Duration
The mentorship program will last for 3 months. Mentors and mentees should meet once a month, for a total of 3 sessions. Participants can decide if they wish to meet more frequently. After the program ends, participants can decide if they want to continue meeting.

Monthly Session Length (recommended)
30 to 60 minutes, depending on mentors and mentees availability and agreement.
---
Mentoring is a direct personal experience between a mentor and mentee with a focus on the mentee's goals and needs. The mentor and mentee will determine the content and structure of their partnership. Both mentors and mentees are highly encouraged to discuss what they want to get out of this mentorship program with clear objectives.

The mentee will primarily be responsible for driving and developing the relationship. This includes taking initiative to schedule the sessions throughout the program. To make the sessions productive, mentees may want to come up with an agenda (e.g., list of discussion topics, objectives) and provide to their mentors in advance of the sessions.

Roles & Responsibilities

Roles of the Mentee:
● Set agenda for meetings
● Describe objectives to achieve with your mentor
● Identify your specific goals and areas of improvement
● Ask questions, listen actively, and share knowledge with your mentor
● Ask mentor how you can help

Roles of the Mentor:
● Encourage and support mentee by sharing personal insights, experiences, and advice
● Guide the mentee and serve as a role model, sounding board, and advisor

Roles of All Participants:
● Be fully present and committed to the relationship
● Decide on meeting logistics (e.g., dates, times, format, and communication method)
● Be respectful of time (e.g., notify the other party if your availability changes, show up to
sessions on time, end sessions on time)
● Share feedback and progress throughout the program
Recommended Session Topics:
● Self-introduction (e.g., background, education, career, and hobbies)
● Goals and expectations for the mentoring partnership
● Logistics for meetings (e.g., phone, video call, in-person, scheduling)
● Important technical and non-technical skills for the workplace
● Organizational tools (e.g., taking notes, calendar, sending emails)
● Career development, performance reviews, promotions
● Work-life balance, parenting, caring for aging parents
● Remote work, hybrid work, in-office work
● Challenges in the workplace (e.g., microaggressions, non-promotable tasks)
● Networking formally and informally
---
Frequently Asked Questions (FAQs)
Question: I am interested in joining the program as a mentor, but I don't have a NAAAP DC membership. What should I do?
Answer: Please email win@naaapdc.org and we will get you set up to become a NAAAP DC member.
Question: What will I get out of this mentorship program?
Answer: You can discuss topics ranging from career goals to personal development. Please provide as much information as possible when you sign up for the program. Your information will help us find you a more suited mentor/mentee.

Question: What is the time commitment for this program?
Answer: We recommend an hour each month for a total of three months. You have the flexibility to schedule a 60-minute meeting once a month, two 30-minute meetings every other week, or whatever works for your schedule.

Question: I just signed up! What's next?
Answer: The WIN committee will review all applications and pair mentors and mentees based on interest. We will notify you via email.

Question: Can allies sign up to be mentors?
Answer: We are prioritizing female mentor applicants at this time, but we welcome allies championing this program by sharing it with your community.